Waco Family Dentistry is On The Move!
.....well, eventually.
About a year ago I looked into sprucing up our office. Dr. Little has been here since 1977 and it's been made over several times since then, and to be frank, we're ready for another update. The problem came when some pieces of equipment we have started running out of spare parts. It became quickly obvious that a major overhaul was going to be needed. So like any project, what started out as a little paint and some flooring has turned into a new building, equipment and a pending move!
Dr. Kyle Ballew who has a Podiatry practice in town has had a building in our complex for many years. I knew he was contemplating offloading it so I approached him about what he wanted to do with it since it is about 500 sq ft bigger than where we're at now.
Over the spring last year we agreed that I would buy the building from him and he would move his practice over to a space he also had next to Waco Cardiology.
So after lots of talking and several designs and revisions and figuring out how to finance it all, it's official!
And it became even more official when they started tearing everything out!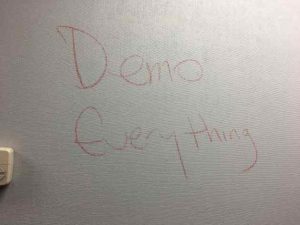 And they are….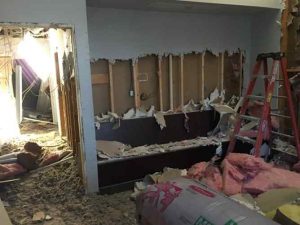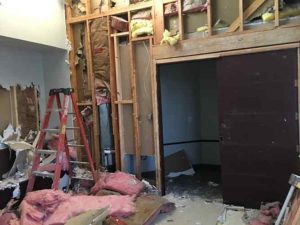 So the exact move in date is still uncertain since they're just tearing into it but should be sometime this summer. Will keep this space updated on the progress!
To your Happy and Healthy Smile!
Dr. Zachary Schwab